Price Change and WonderLookPro Bronze License
As an TVLogic product, the price of IS-miniX was reduced. And IS-miniX user is entitled to upgrade WonderLookPro License to Bronze license, which is almost equivalent to Standard License, for free.

Please refer here about the WonderLookPro license.

IS-mini evolved to IS-miniX! Added frame memory enables IS-miniX to expand the functionality of utilizing frame image and ancillary information.


Capturing Live Frame Image
Frame image can be captured by the software and it will provide you many functions like, assistance for camera shooting condition, previewing look on PC monitor, white balance by one click, making shooting report with captured images.
The picture of the lower right let the monitor output of IS-miniX have an overlay with a Web camera.
In the video, it presses the Capture button several times.Captured images can be called immediately with ComboBox and can be saved as DPX or JPEG.


Play Still Image
You can send any image you have to IS-miniX, which output the image on SDI. It can be used for confirmation of created LOOK with image or test pattern generation.

The following video is the examples utilizing a still image playing function IS-miniX, WonderLookPro's Comparison function. The embeded video on the below is SDI output from IS-miniX.

Live viewing on your PC
By capturing continuously, you can view live image on your PC. Graph can be calcurated in real time so you can confirm wave form or vector scope just only IS-miniX and supported software.

Ancillary information
IS-miniX can provide ancillary information so that the software can interpret as meta data. Exposure condition, lens setting can be retrieved for the supported cameras and used for shooting reports.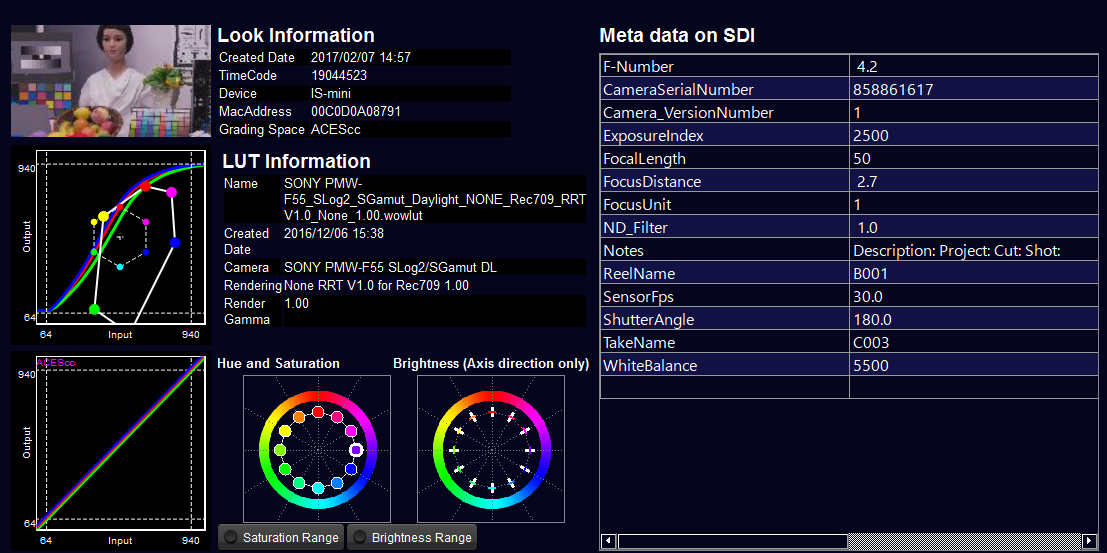 Frame Line showing
IS-miniX has a capability to show frame lines to confirm the position of the center, image angle for the final footage. 3 sets of frame lines are available and line width, line colors can be set.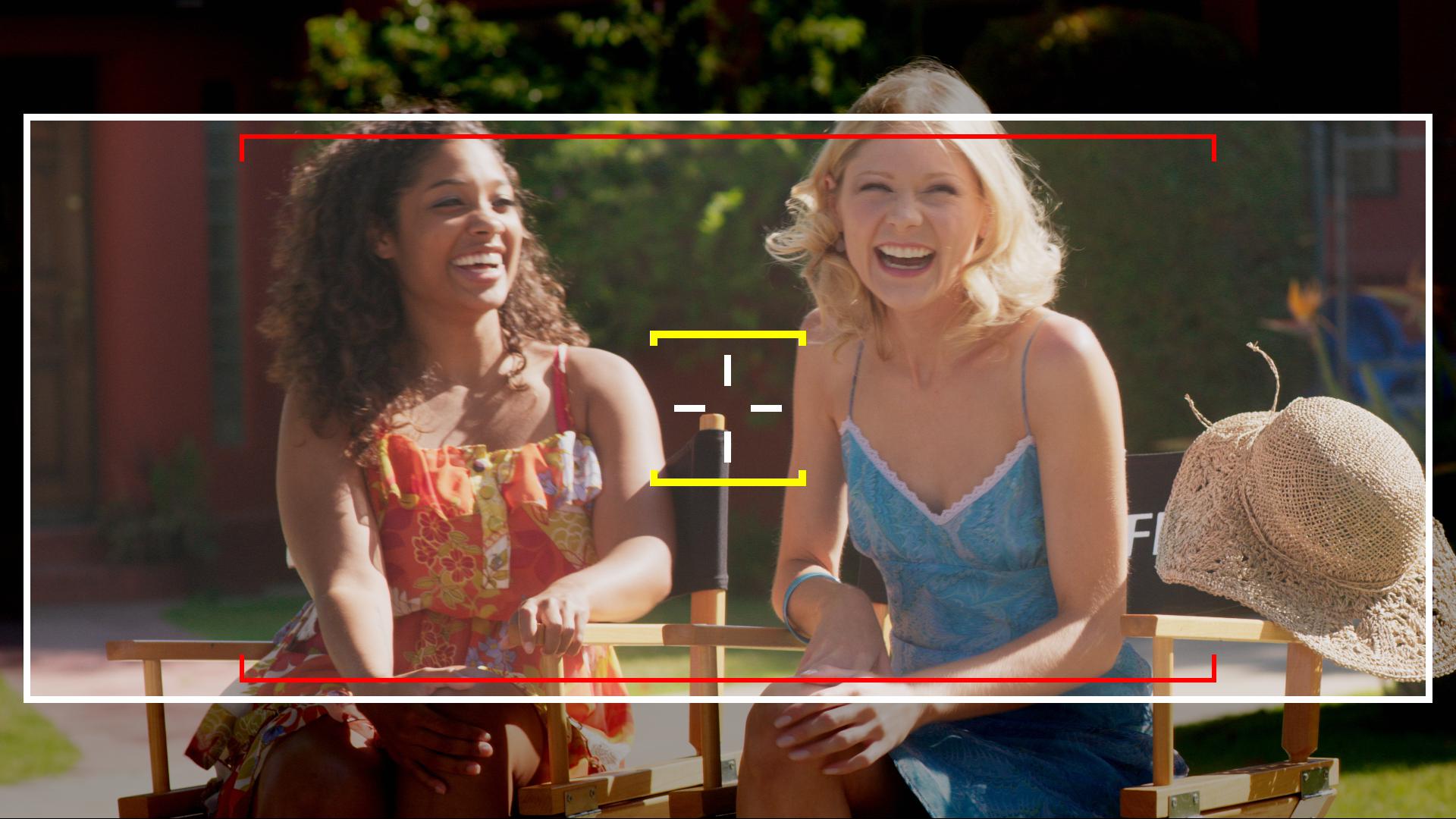 Still image composition with live image
You can send logo or subtitle image to IS-miniX to composite with live image. The image which is to be composited can be consists from multiple frames to animate while compositing.

Chroma Key Composition
By designating the range of chroma, IS-miniX can decide the pixels which should be replaced from live image. You can generate background replaced live image by using this function.

Product Name
IS-miniX
IS-mini
Product Model
IS-11
IS-10
Video Input
HD-SDI/3G-SDI 10bit
same
Video Output
HD-SDI/3G-SDI 10bit, HDMI 8bit
same
Communication Interface
USB2.0, LAN(100Mbps)
Frame image input/output
USB2.0, LAN(100Mbps)
Operational mode
1. Normal processing
2. Color patch generation mode(59.94i)
3. Frame image playing mode(self signal generation is 59.94i or 60p)
4. Chroma key composite mode
5. Animation overlay mode

1. Normal processing
2. Color patch generation mode(59.94i)

Rec flag detection
broadcasting function
no support
LUT processing
1D(1024step)+3D(26x26x26)+1D(1024step)
same
Simple OSD
256x64pixels monochrome
same
Frame Line Display
Three types and center marker
no support
Delay
5μsec
3μsec
Power
DC 5Vabout 1000mA
DC5V about 600mA
Dimensions / weight
103(W)x81(D)x29(H)mm 260g
same
Price
$990.00
$990.00

Supported software
・WonderLookPro Adding to LUT updating, still image capturing, still image playing, keying and wiping are usable. ・LiveGrade v3.9 or later Adding to existing IS-mini, IS-miniX was newly supported. To activate the support of IS-miniX, you need not to purchase the license, instead by registering Free license of WonderLookPro. More detail is here.